What exactly have you heard about Lagos state and it's market?, have you been to Lagos state before? Or visit any of the large market in the state?, and what can you boldly say about Lagos state?… Well let's explore some part of Lagos state where "buying and selling is being done". It is called OYINGBO ULTRA MARKET LAGOS.
We just decided to go on a little walk from Eko Idumota down to Oyingbo market and explore more on the easy road from the EKO-IDUMOTA head bridge to "IDO" to "OTTO" and finally to "OYINGBO MARKET".
Have you really head about OYINGBO market before in Lagos state?, well the market seems to be one of the big market in Lagos state where buying and selling take place.
OYINGBO market is one of the market where food stuffs are bought at cheaper rate and the market can start as early as 4am down to as late as 9-10pm.
Actually, one of the secret about this OYINGBO market is that the early you are there, the cheaper you buy things because some food stuffs sellers are there to market their stuffs and leave as early as possible…
So being in OYINGBO market so early gives you a better chance of buying more stuffs you need at cheaper rate more than buying them in the day time…
So when taking a trek down to the market, we showcased different activities going on in the street and how people are running their usual activities in the street….
Actually it is said that Lagos is never for the weak as being in Lagos requires you to be physical and emotional strong as to be able to cope with the heat that comes to all Lagosians…
Imagine waking up 3am to be in market before 4am as to be able to sell your market finish, and then closing by 8-9pm and reaching your home by 11pm as a result of Lagos traffic. How do you see it?.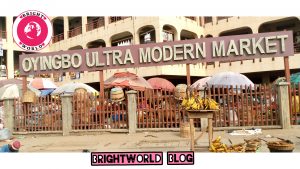 This is why they said Lagos is not for the weak, but you have to be ready to take the stress always…
we did a lighter work towards the shooting and editing of our tour… The Video was shot and chopped by Bright Tobias (BRIGHTWORLD).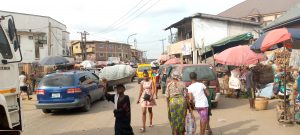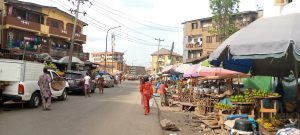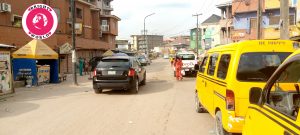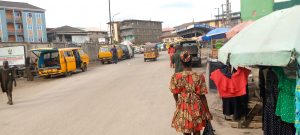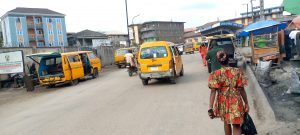 Check below for the video link.