OYINGBO MARKET: From Idumota To Oyingbo Market Lagos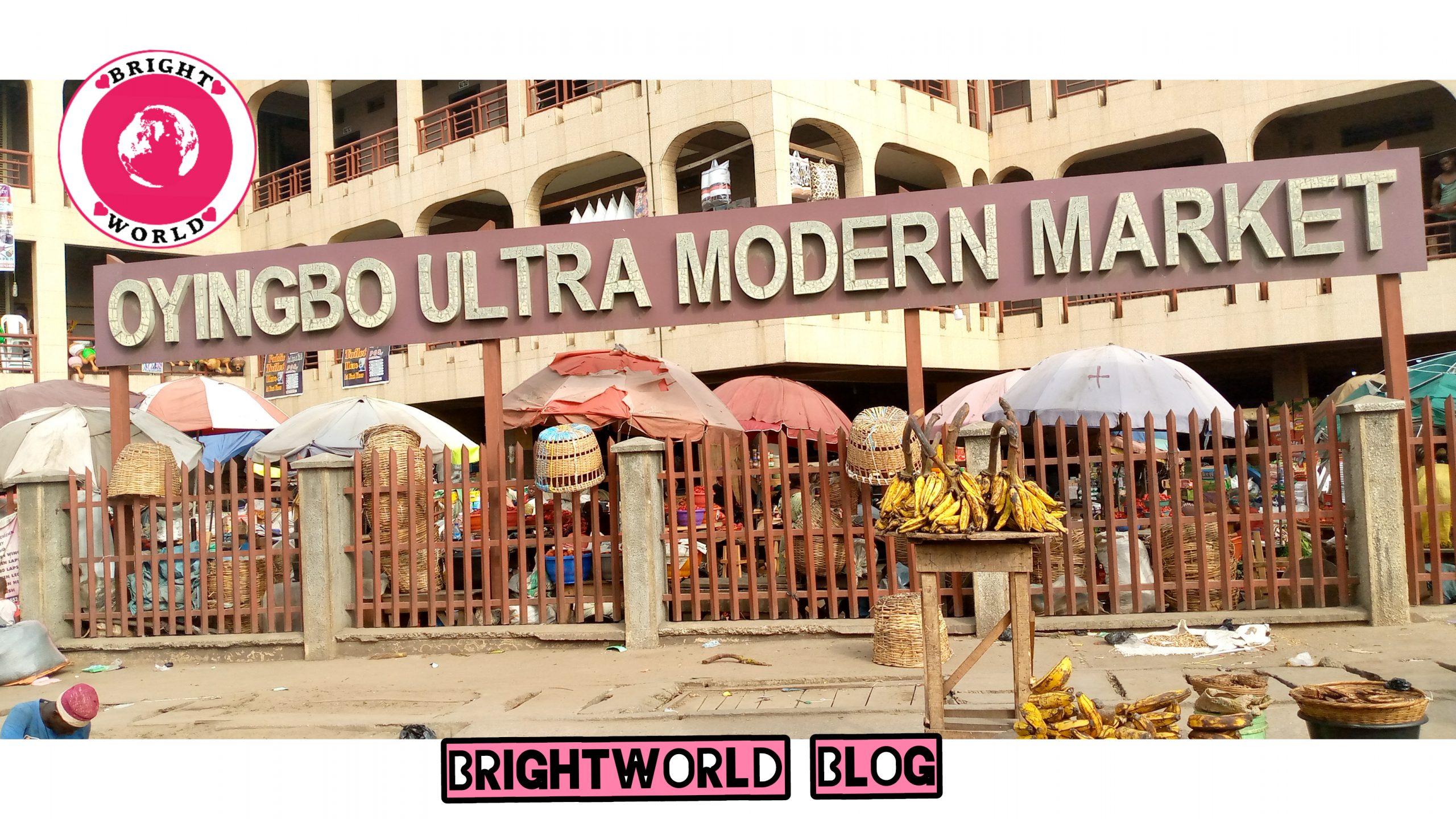 What exactly have you heard about Lagos state and it's market?, have you been to Lagos state before? Or visit any of the large market in the state?, and what can you boldly say about Lagos state?… Well let's explore some part of Lagos state where "buying and selling is being done". It is called OYINGBO ULTRA MARKET LAGOS.
We just decided to go on a little walk from Eko Idumota down to Oyingbo market and explore more on the easy road from the EKO-IDUMOTA head bridge to "IDO" to "OTTO" and finally to "OYINGBO MARKET".
Have you really head about OYINGBO market before in Lagos state?, well the market seems to be one of the big market in Lagos state where buying and selling take place.
OYINGBO market is one of the market where food stuffs are bought at cheaper rate and the market can start as early as 4am down to as late as 9-10pm.
Actually, one of the secret about this OYINGBO market is that the early you are there, the cheaper you buy things because some food stuffs sellers are there to market their stuffs and leave as early as possible…
So being in OYINGBO market so early gives you a better chance of buying more stuffs you need at cheaper rate more than buying them in the day time…
So when taking a trek down to the market, we showcased different activities going on in the street and how people are running their usual activities in the street….
Actually it is said that Lagos is never for the weak as being in Lagos requires you to be physical and emotional strong as to be able to cope with the heat that comes to all Lagosians…
Imagine waking up 3am to be in market before 4am as to be able to sell your market finish, and then closing by 8-9pm and reaching your home by 11pm as a result of Lagos traffic. How do you see it?.
This is why they said Lagos is not for the weak, but you have to be ready to take the stress always…
we did a lighter work towards the shooting and editing of our tour… The Video was shot and chopped by Bright Tobias (BRIGHTWORLD).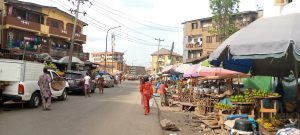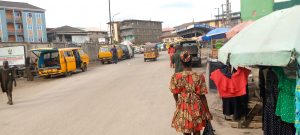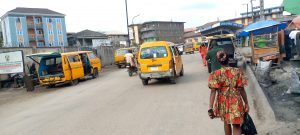 Check below for the video link.

Trevor Morrow Travel Dude Approved Travel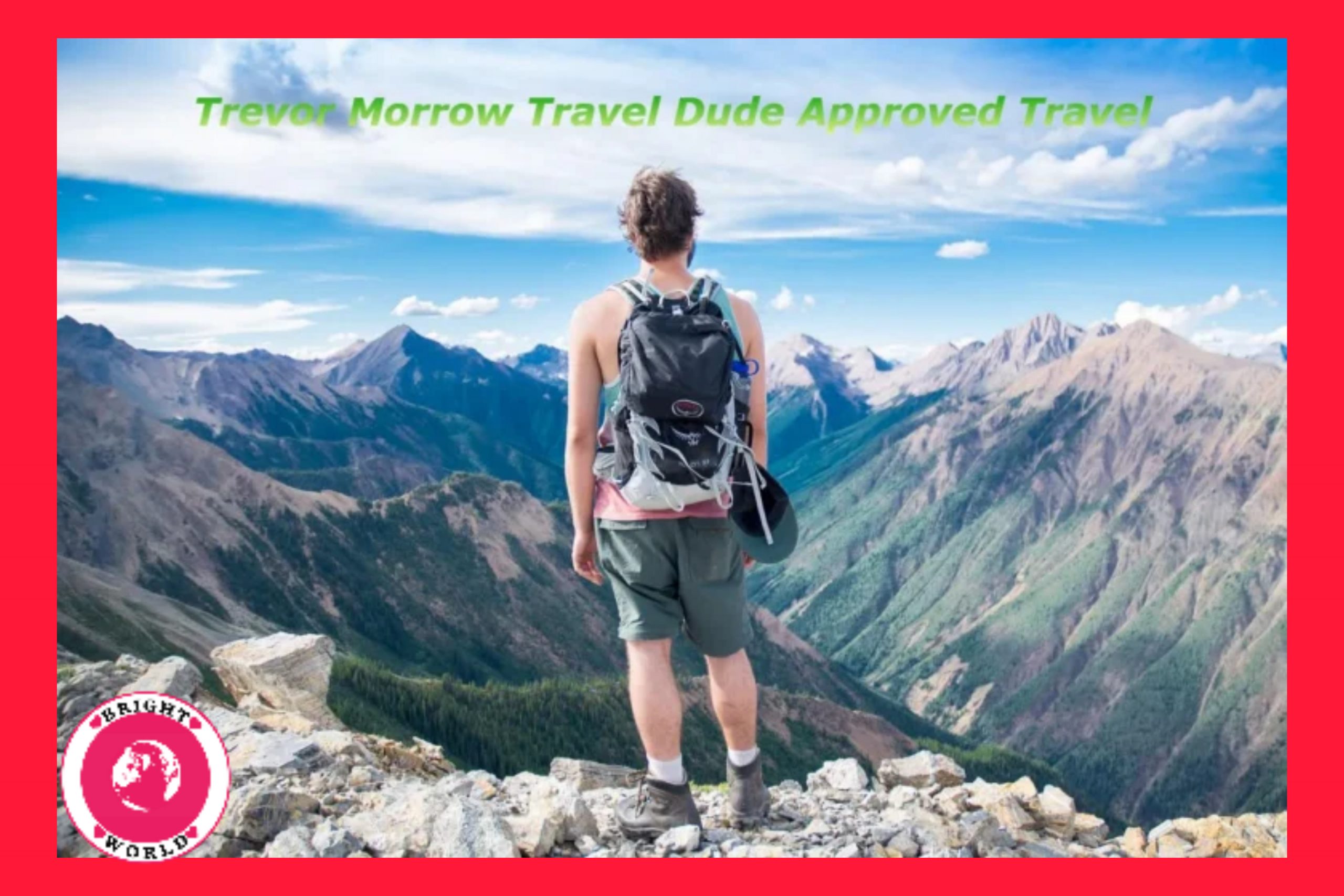 Trevor Morrow Travel Dude Approved Travel.
Trevor Morrow Travel Dude Approved Travel is an approved travel agency or company in charge of making sure people plans their travel trip or tour to the perfect way.
Actually, just as we may know traveling us one of the greatest way of learning, as you are to learn and explore a new environment, meet new people in your life and learn how people are living around the world, what more can one learn in life other than this, and this is definitely where Trevor Morrow Travel Dude Approved Travel comes in for you.
Who Is Trevor Morrow?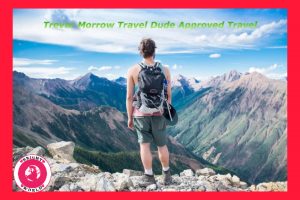 Trevor Morrow is a tourist who has gone too far and deep into the industry while exploring things around the world, he has gone so far in the globe which one can probably call him a travel guru as he has attended a greater heights in life through his travel Niche.
While on his travelli journey, Trevor Morrow experiences a lot of ups and downs which he is making sure that people who plans properly to travel doesn't experience them.
Trevor Morrow Travel Dude Approved Travel
Most at times, families who intend to travel either for a relaxation or for touring of new environment tends to abandon their trip as a result of their inability to come up with the exact budget needed for their trip.
While in some cases, some people who embarked in a vacation will end up being frustrated, weak and exhausted as a result of unnecessary expenses which they didn't bargain, generally caused by their inability to make some necessary inquiries and make a proper budget before kicking off their trip.
What Is Trevor Morrow Travel Dude Approved Travel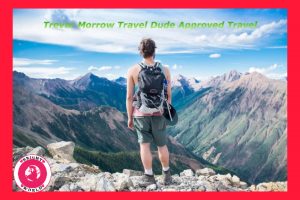 While traveling become the best way of learning and knowing things happening around the society and around the world at large, Trevor Morrow has come up with a good, perfect and suitable idea of putting his experiences into action by making sure he provide a guide to those who may be getting interested or wishing to travel for relaxation, exploring or any other purpose.
Trevor Morrow Travel Dude Approved Travel is a travelling company set by the tourist, Trevor Morrow who has spent half of his life learning new environment and how things are done around the globe.
He has a travel guide blog where he teaches people about the necessary things needed to have a perfect and memorable vacation, so why don't you hurry?
Trevor Morrow Travel Dude Approved Travel – What Is Their Service?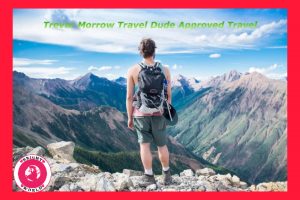 Trevor Morrow Travel Dude Approved Travel is always available on different services, primarily to teach you about traveling, show you some of the fun places and fun things to do in your wish-to-go places, and help you out towards making the best budget that can keep you entertained till your last day over there.
Trevor Morrow isn't joking when he's being around the world and never a greedy guy, his aim is to make sure that he provides the best services that will make everyone enjoys their travel experience when decided to travel.
Trevor Morrow Travel Dude Approved Travel – How To Contact Them?
Trevor Morrow has a travel blog where he dishes out all this services and always expecting you to make the first move, his travelling company is reliable, trusted and have been on the game for over five years now which has gain the enough trustworthiness, so they can't disappoint.
Trevor Morrow Travel Dude Approved Travel – Conclusion

Traveling is fun, traveling is sweet, in fact traveling is powerful, join now to make a perfect travel and learn what is happening around the world. You can't stay at one place forever, move out of your comfort zone and learn other people's environment and culture, explore the world.
To achieve all this isn't so easy, this is why Trevor Morrow Travel Dude Approved Travel is here for you, to guide you and to help you create a beautiful memory during your travel vacation.
Luxury Family Travel And Lifestyle Blog Rss Feed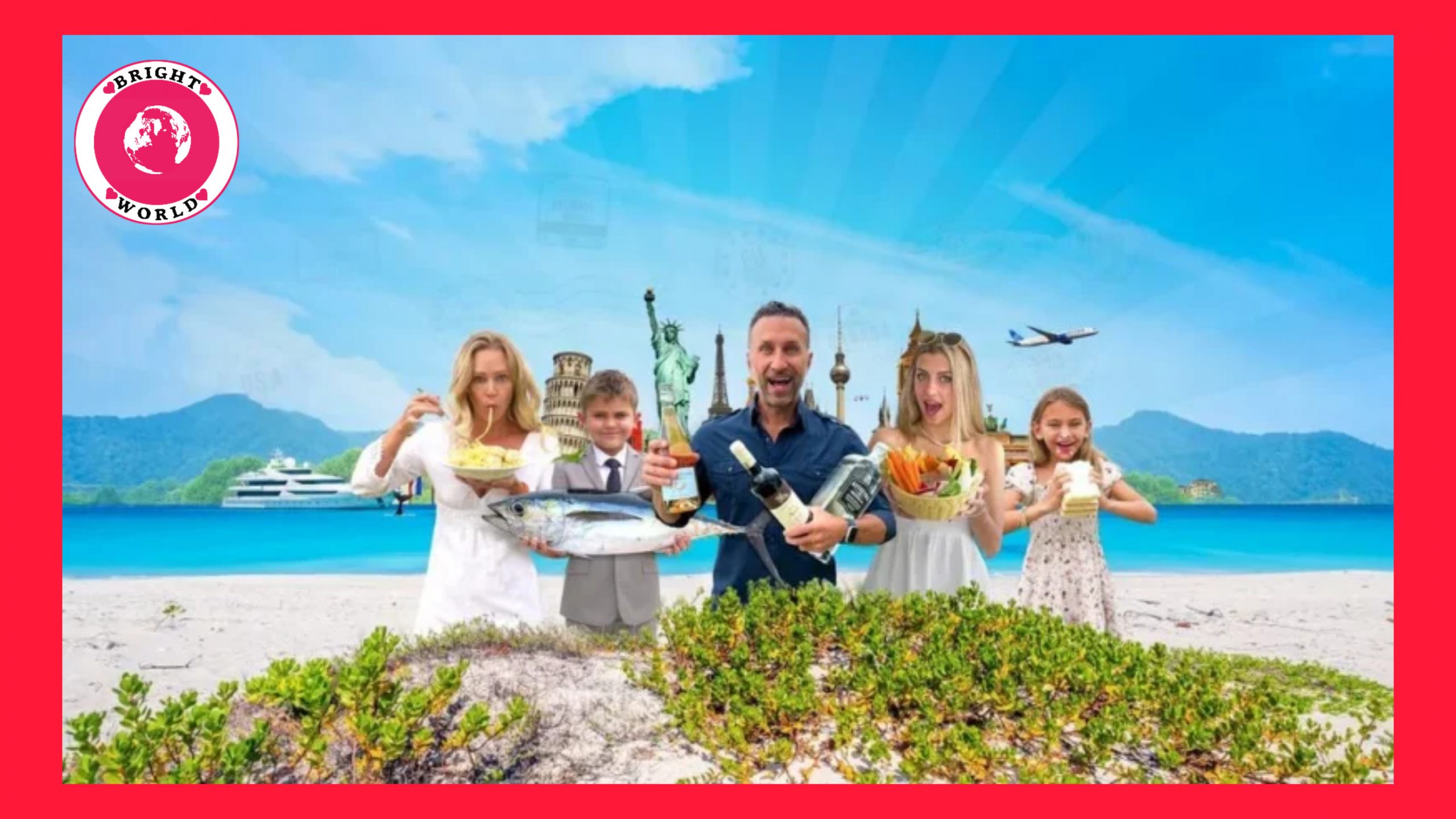 Luxury Family Travel And Lifestyle Blog Rss Feed.
Luxury Family Travel And Lifestyle Blog Rss Feed are specifically blogs set to give you tips and ideas towards your travel journey, they covers high range of hotels to book that are very much affordable based on your budget and places to visit during your vacation.
As we may know, travel is one of the greatest way of acquiring knowledge as you get to explore different things around the world, eat different foods and meet different calibers of people around the world, what more can one learn in life other than this?
So Luxury Family Travel And Lifestyle Blog Rss Feed are rightly behind your back to make this dream come true, to give you a big insight and hint towards your vacation and travel journey.
I have seen in most cases where people and families suspend their travel tour as a result of their inability to come up with the necessary budget required for the travel, due to no availability of blogs, site or Rss Feeds to give an update of the budget one should be making while visiting that particular place.
This at times can be caused by their unawareness about the possibility of getting those required budget informations from blogs and sites, thereby making a phone call to get the information which may end up not working out for them.
While in some ugly situations, people or family who may have embark on a tour journey may end up not enjoying the maximum time they expected as a result of unexpected expenses or low budget to their destination, which may not really happen while surfing the information on Rss Feeds or blogs….
Luxury Family Travel And Lifestyle Blog Rss Feed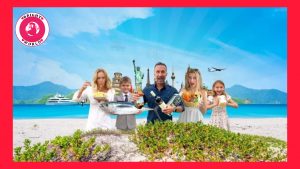 Towards achieving this great task of making sure that every family gets to travel and enjoy the fun that comes from exploring different environment and it's natural endowment, many travel and lifestyle blogs and rss feed have been set up at affordable price to help your dream come true.
As family, travelling is a great way of making your home fun, enjoying and making the family LOVE more interesting and lasting, so giving it a try will convince you.
Kick off that travel in your list, take your family up and go for some vacation, explore different environment and learn what is really happening in the world.
There are different reasons and purposes people really go on vacation, some go to explore a different environment and it's natural resources around, while some goes on vacation to get off from their stress and relax. So it's all up to your choice.
But whichever way you chooses to embark on with your family, luxury Family Travel And Lifestyle Blog Rss Feed are very much interested towards making sure that you enjoy every bit of your travel.
Exploring different blogs will give you a big and better insight based on your choice, if you want to go on vacation to relax and need some nice and affordable hotels to book, blogs are out there to get this informations right beside you.
However, if your vacation is for touring the world, touring the environment and visiting some interesting places during your vacation, then high number of blogs are also available to bring some of these fun places and natural things to see right to your eye ball.
Conclusion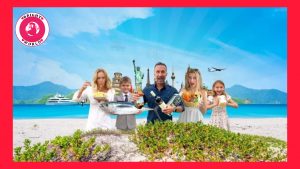 Just kick off your journey and your vacation started with your family, then luxury Family Travel And Lifestyle Blog Rss Feed are highly recommended for you to get some insights about your next destination at affordable price of zero dollar. Isn't that cheap?, So get your dream started.