I Love The Way Men Love – How Do Men Love?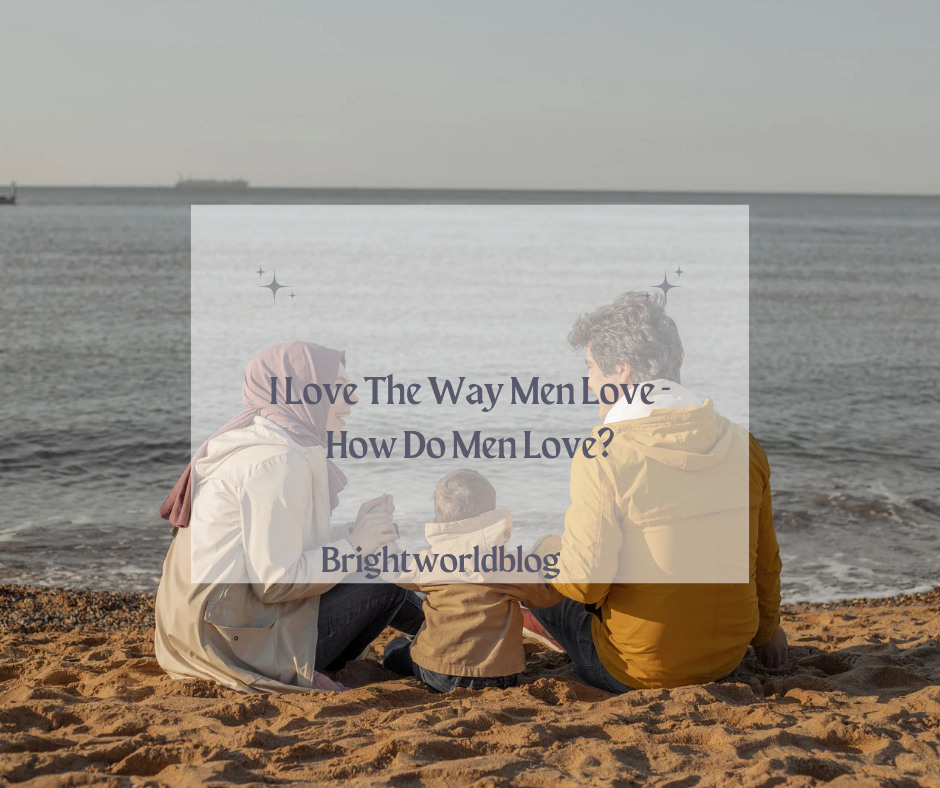 I LOVE THE WAY MEN LOVE – Narrative
Sometimes we just give this statement of "I love the way men love" without even properly understanding how men love. Most times, some of the ladies and women disegards the main and real love from the men simply because they haven't understand the way some men shows their love.
How do you really think men do show their love?, "By giving me money continuously" as some ladies will answer, and such answer really show that some ladies or women are yet to understand how men love, or what their men can be doing to show the love they have for them.
I LOVE THE WAY MEN LOVE – HOW Do Men Love?
Since it seems that some ladies aren't getting the hidden way men do show their love, then how do men really love?.
Well, the answer here lys on the little minor things some men do to please their women which in most cases, doesn't get valued by their women because of how small they may see it.
This is probably because, for one who bears the knowledge that the only way to get love from her man is by getting money from him, getting anything else aside money won't be taken serious or taken as LOVE.
But then, it is important to understand that the real love from some men are those little things which other men always stay or shy away from.
Most times in a MARRIAGE or RELATIONSHIP, no love can be taken serious than the love of seeing your man buy gift for you and also help you in doing the house chores.
Doing so doesn't show the weakness of the man who is likely taken as the "HEAD OF THE HOUSE", but then a lot of men shies away from this little home gesture. So seeing one who does it, really deserve some accolades and big hug from the partner.
So this can be one of the unpopular way men show their love, and not the other way round.
When loving the way men love, you should possibly understand that men loves differently, some love in a genuine way while some doesn't.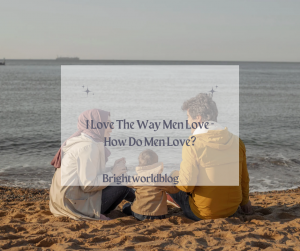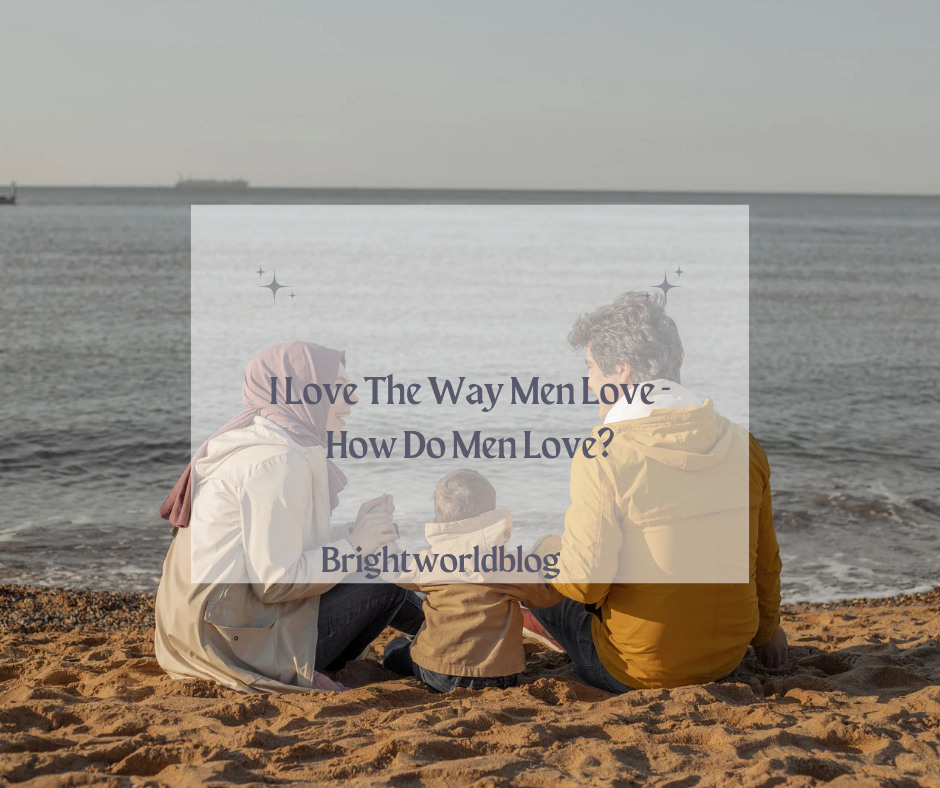 CONCLUSION
Even though a lot of ladies prefer that love from a man where they can be helped and pampered by their men especially as explained above, but it still doesn't make others fall guilty of not loving their wife or girlfriend as men actually have different ways of loving.
Some does theirs at home while some does it at mall, but whichever way it goes, it should be for the love of your partner.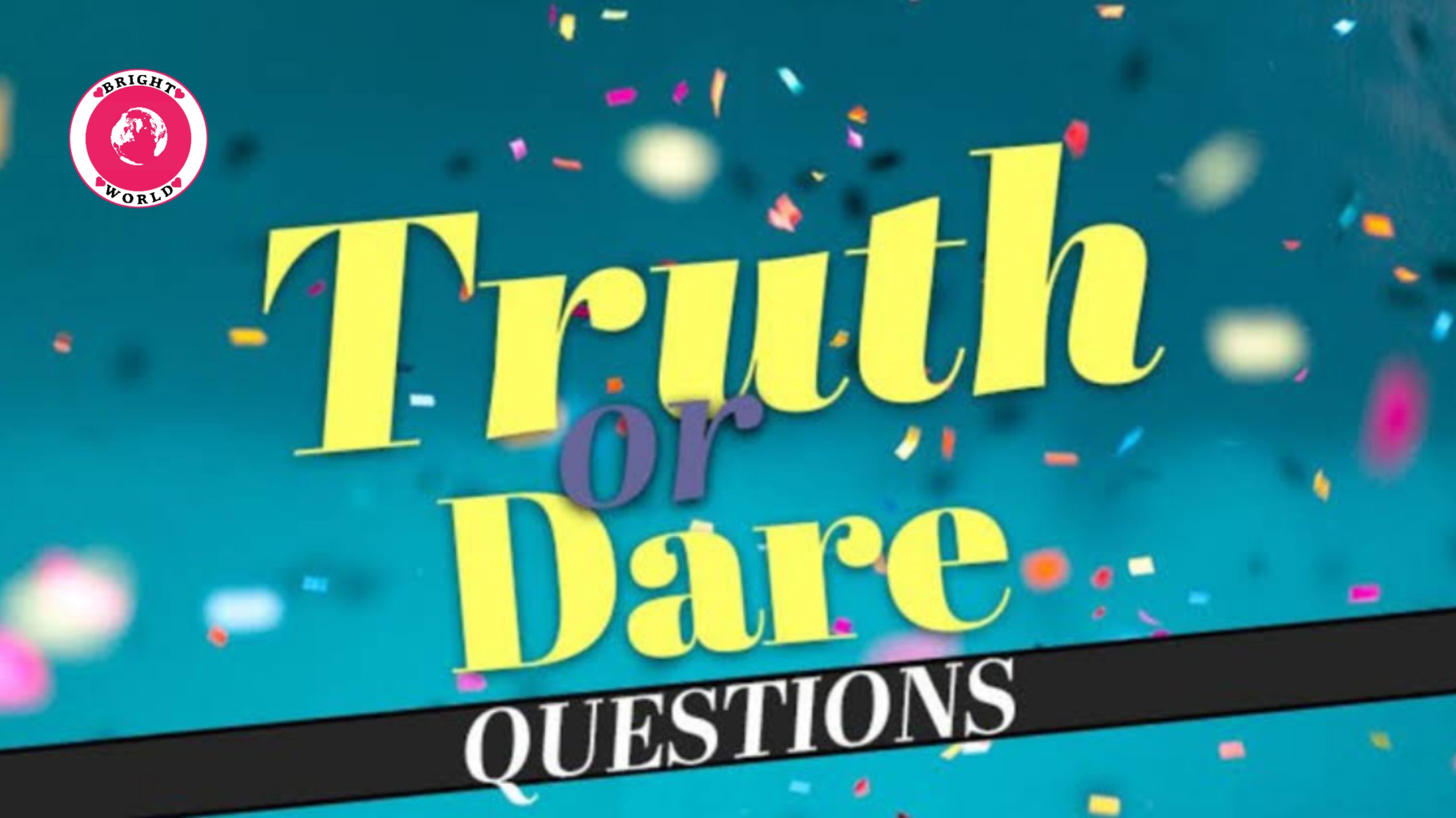 Truth Or Dare Blog Game
Truth Or Dare Blog Game are fun and a bit fr*aky games used by bloggers to welcome and as well entertain their readers and audience. This gaming activities varies from type by type as they are mainly composed by the blog owners to entertain their audience, and must align to their preferred niche or blogging subject.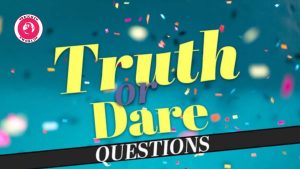 However, the end-point of this game is to asses people's personality and know their inner worth which might not have been shared to others.
Truth Or Dare Blog Game
Truth Or Dare blog Game which can be simply shorten as truth or dare game is mainly to impose your ideas on whoever you are playing it with to either dance on your toe or expose part of their secret, as youths mainly plays this.
This game is just about asking whoever you are playing it with to either choose to say something truthful and wholeheartedly or be dared to do something out of their personal will.
However, even though this games is always been taken to the negative side especially when being played by the youths, as they sees it as the only games they use in asking some fr*aky and nasty questions and naughty dares, but then there also positive aspect of the truth or dare blog game. I think this is about those playing it.
How To Play Truth Or Dare Blog Game/Truth Or Dare Game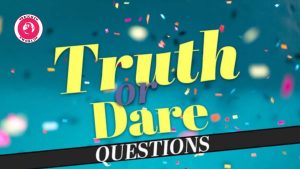 Truth or dare game can be played by multiple people starting with two people on the scene. This can be played by people of the same gender or people of the opposite gender, it all about the intention of it.
Is Truth Or Dare Blog Game Good Or Bad?
I can't say truth or dare game is bad, neither will I say it's good, the outcome is all about the intention of indulging in the game.
However, in as much as this particular games is being played by many teenagers who are just growing up and exploring LIFE, thereby getting influenced through it's activities, it is also good to know that this game can be seen as a therapeutic and practical method of killing boredom in a RELATIONSHIP or MARRIAGE. You just have to play it with the right person to get the best of it.
Well aside this, let's specifically talk about the good and bad aspect of truth or dare blog game, starting with the bad aspect.
Truth Or Dare Game – Bad Aspect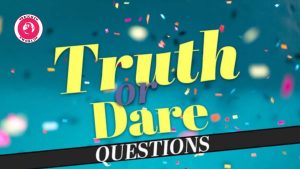 This particular truth or dare game has contributed highly towards the mind pollution of some teenagers who keep on practicing what they learnt from the games. In some cases, the teenagers who indulge in playing this games end up developing quick feelings for whoever they played it with which isn't right at their age. And many more.
Truth Or Dare Game – Good Aspect
This beautiful game can also help couples and those in a RELATIONSHIP know and understand themselves well as they intend to answer some deeper questions asked by their partner.
Aside this, truth or dare game also help in having fun and spending time with your partner without knowing, and spending time with your partner contributes a lot towards the growth of every RELATIONSHIP and union. This and more are the good aspect of playing this truth or dare game.
Truth Or Dare Blog Game – Conclusion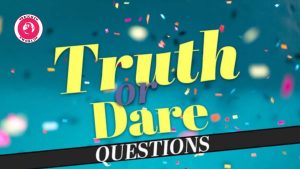 In as much as truth or dare game is a popular game almost everyone play, there are people who still lag behind and maybe haven't done or played it before.
MY ADVICE: If you are in a RELATIONSHIP and wishes to keep watering your union, then consider learning more about the game and playing it with your partner. But mind you, play it with your only partner as Bright Tobias does not support cross dating or any form of cheating, Thank you and stay blessed.
Flirty Response To I'm Boredl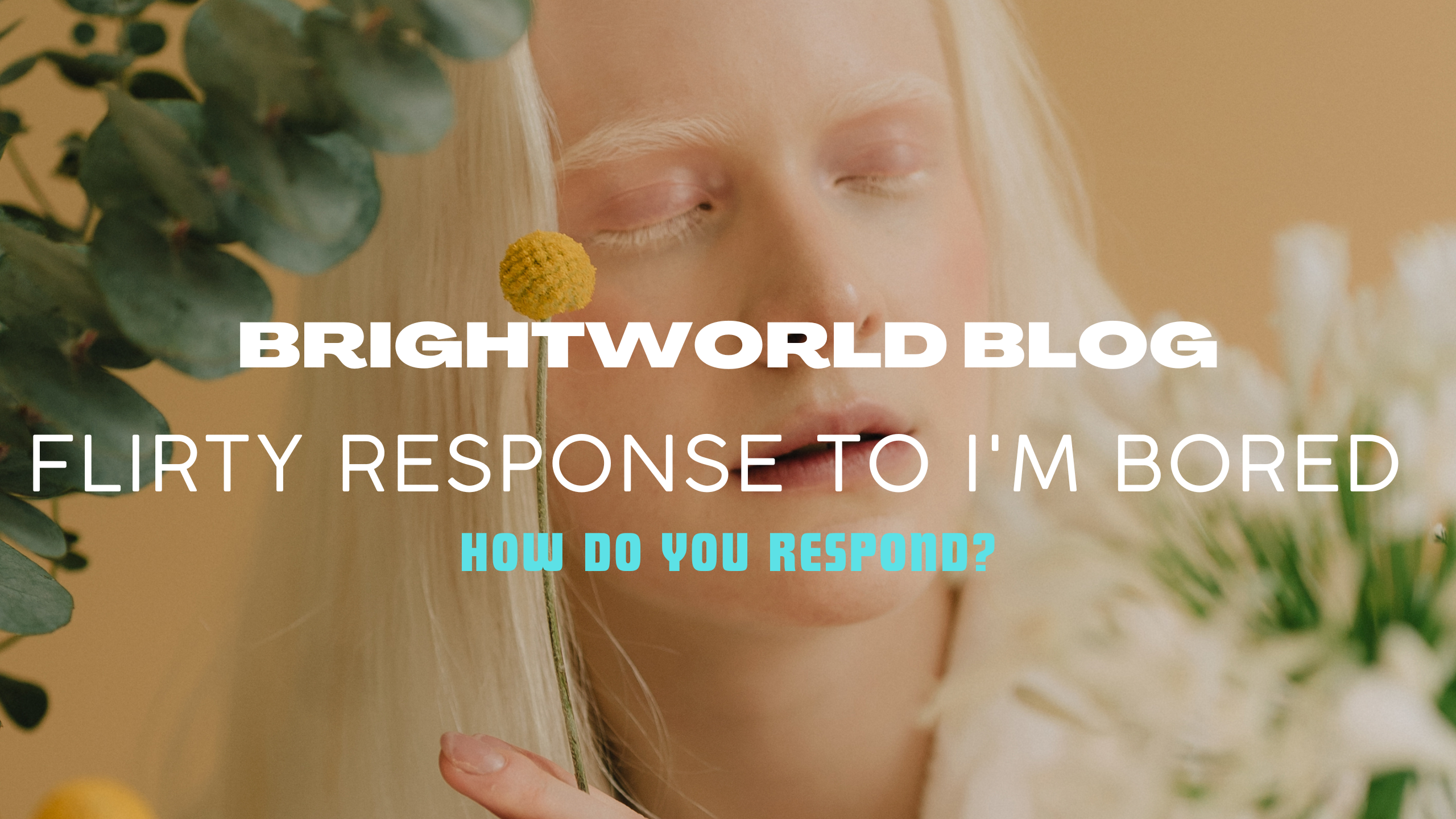 Flirty Response To I'm Bored
Flirty Response to I'm bored to keep the mind pondering in stimulation and arousal. Okay when being chatted and informed of being bored, can you State your flirty Response to I'm bored you gonna give?. Well below is my personal ideas.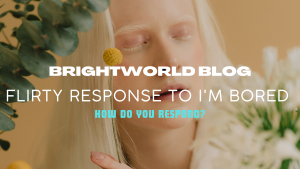 Flirty Response To I'm Bored
As paying attention and huge focus towards Success becomes almost everyone's aim, some still act under "work without play result to a dull person" influence and as such tends to look out for one to disturb with his or her boredom.
It could be a personal close friend, it could be an online close friend, it could be a neighbor or bestie as most people always call them.
It may not really be their intentions to bombard them with their worries and boredom by seeking up an hourly and long time chat from them, but the situation got them in their inbox.
Hey, since you have someone right there in your inbox with an important text and message and you fully knowing too well you got their message because they are bored, as to solve their problem a bit or make them feel welcomed without ignoring them, what "flirty response to I'm bored" are you gonna give out to them?.
This may not really be about the usual type of chatting of "hi, how are you doing today, have you eaten, how is your day going" and all that. Sometimes it could stretch so long and may cause irritation if not being careful about it or handled maturely.
But as to spice up the conversation and make it fun and lively for the bored person, what "flirty response to I'm bored" are you gonna give to the person?.Well below is my personal suggestions.
Flirty Response To I'm Bored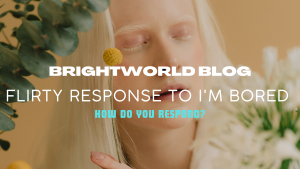 1: Truth And Dare Game:
One of the flirty response to I'm bored that can keep you both into the conversation till all day long.
Boredom is actually cause as a result of few or no activities going on around you thereby causing loneliness to you.
Not having conversation with any body at the moment, not working, not reading, absolutely nothing to keep the eyes and mind busy with. Just wandering around the internet. Jumping from one social Media platform to the other, boredom is real tho. Lol.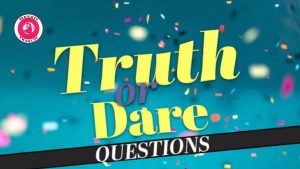 So when you becomes a solution to the person, one of the flirty response to I'm bored you can give is by doing truth and dare with the person.
But hold on, what is truth and dare? And how does it solve ones boredom?.
Well find out HERE.
2: Physical Flirty Conversation:
As to solve ones boredom, you may choose to walk out of the visual conversation and sub for physical conversation. You wanna give him or her some flirty response to make them feel some kind of *****
Visual conversation is not always suitable for that, sometimes you can go for physical and get it lasted as you both want.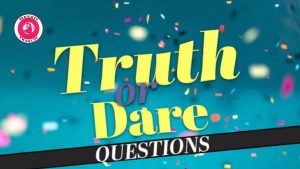 So physical flirty response is one of my suggested flirty response to I'm bored you can give out to someone.
But hold on, I hope you fully understand what I mean by physical flirty conversation?, If you don't then call me for physical training. Lol.
3: Let's Go Out For Some Party:
A flirt actually needs a way to keep flirting, and if you wanna make it a plus for them, then consider going out for a party with them. That could be the flirty response to I'm bored they are trickishly looking out for, so make their dream come true. Lol.
Flirty Response To I'm Bored – Conclusion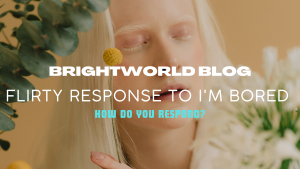 There are lots of flirty response you can give to a bored fellow, but the above are just my suggestion. Compose and written by Bright Tobias.
6 Signs He Completely Fallen For You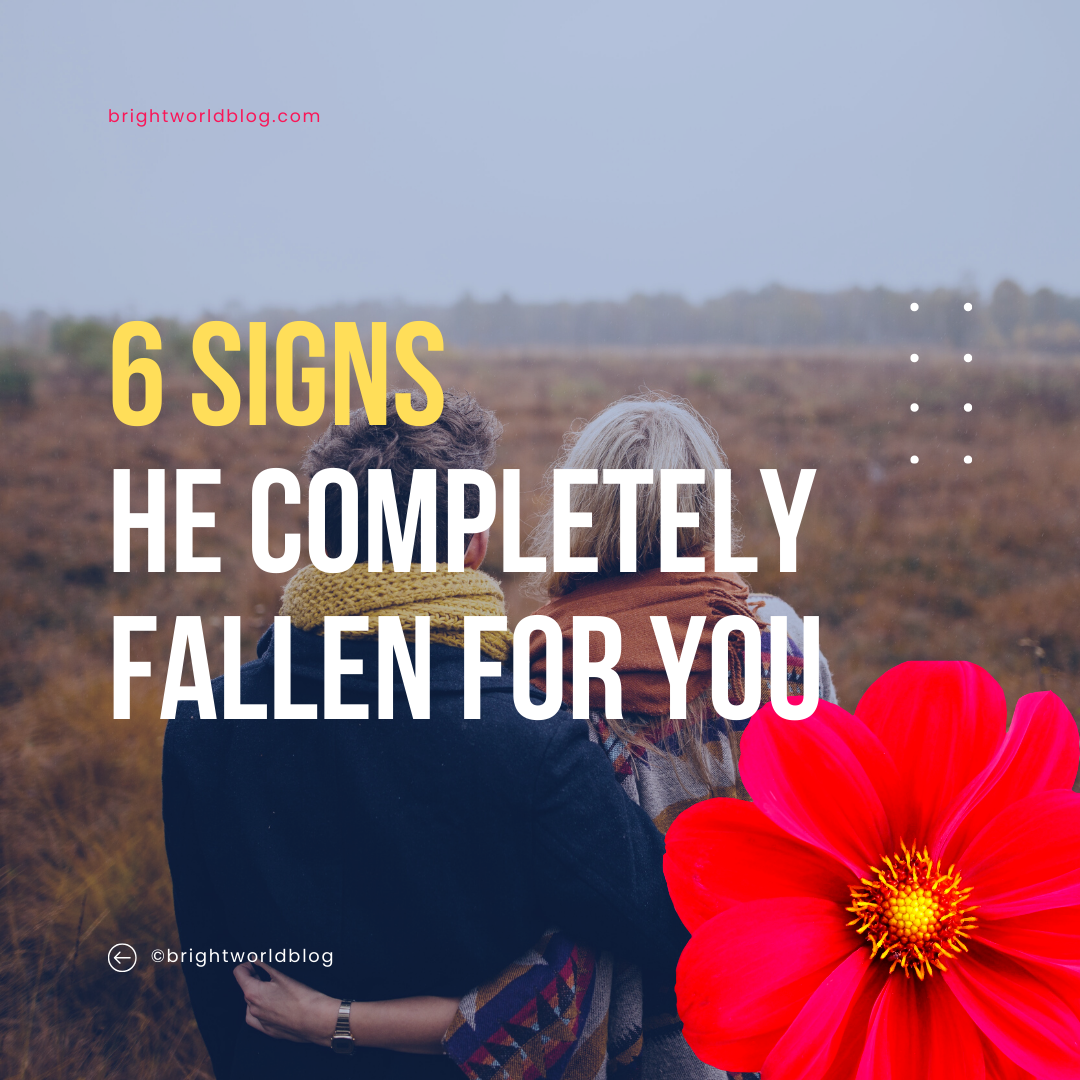 6 Signs He Completely Fallen For You
Hi dear, welcome to my digital world (BRIGHTWORLD) where I share insightful contents regards to Relationship, Lifestyle, Travel and entertainment stories just to keep you educated and at the same time entertained. Please do well to Navigate to our HOMEPAGE to find out all the bunch of great articles we have for you.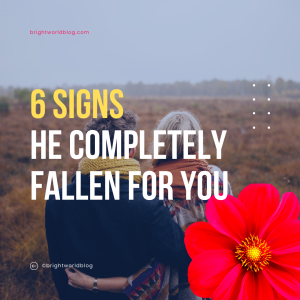 Maybe you getting a sign from a guy who seems to be interested in you, the green light seems irresistible and you are beginning to wonder if he has totally fallen for you, thereby making you seek for the 6 Signs He Completely Fallen For You, well just take a chill pill as Bright Tobias delivers the 6 Signs that shows when a guy has completely and totally fallen for you without emotional control. Lol.
6 Signs He Completely Fallen For You
You are probably wondering if his kindness are genuine, if the green light you are seeing from afar signifies the sign of love, and if he has simply fallen for you, below are 6 Signs to expect when a guy has fallen YAKATA for you.
1: He Can't Spend A Day Without Talking To You: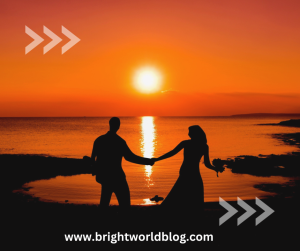 First sign of love is constant and steady communication all day long without feeling or getting tired.
Actually LOVE most times can be quite crazy and until you experience it, you won't know how constant you can keep with someone in communication.
However, constant and steady communication doesn't just serve as one of the signs that shows a guy has fallen for you or one of the 6 Signs He Completely Fallen For You, but also serve as one of the common things that can keep your RELATIONSHIP or MARRIAGE moving forward.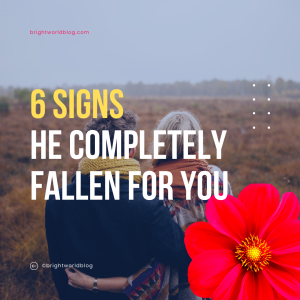 When a guy constant stay in touch and in communication with you without the scenario of business partners or working colleagues, like always calling to check up on you, to ask about your night, about your day and how you are faring, or always texting you, then the guy is obviously in love with you.
This love could be genuine love which can lead to something positive, or opposite. It is left for you to do your findings to know the intention behind the love.
2: He Can't Stay A Whole Day Without Thinking About You:
One of the 6 Signs He Completely Fallen For You is when a guy obviously can't spend a whole day without thinking about you.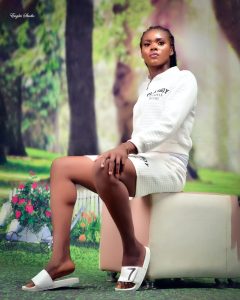 What?, What does that mean?. It means this gentleman can never let a day slide by without having a thought of you which could lead him to start calling you or texting you just to know how you are doing or how your day is going. These are signs that shows that this guy has fallen for you YAKATA.
At their private times you will see them deep in thought, wondering, imagining and smiling, all because of LOVE. Isn't that crazy, yeah that's how crazy LOVE can be.
3: He Will Always Want To Be A Help To You:
When a guy fall in love with a lady, he will always want to help her out in some of the things she may be finding it difficult to do. Apart from this being one of the "6 Signs He Completely Fallen For You", it's also a special way of wooing a lady and gaining trust and love from her.
This is where some guys will even abandon their own chores and start helping the lady just because he is newly in love. Isn't that crazy?, Lol that's how crazy LOVE can be.
4: He Will Keep You As His Utmost Priority:
When a guy fall YAKATA for you, he will keep you as one of the utmost priority in his life, if not the first among the list.
Though so many times, report has it that some guys tends to drop from some of these signs as their love continues. But initially when love keep knocking, he will definitely place you among his utmost priority.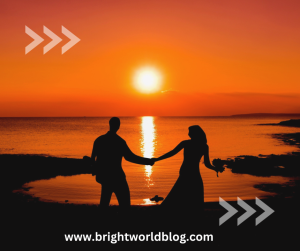 This is the point in love where you see some guys failing to go to some important appointment just because they have some dinner date with their crush, damn.
5: He Pays Attention To Your Needs:
One of the "6 Signs He Completely Fallen For You" is when a guy start paying so much attention to your needs and will always ask you from time to time if you have a anything in need so he can be of support, be it emotional support, work support or even financial support as some don't mind, for the sake of love.
6: He Says "I Love You":
When a guy is in love with you and you fail to get the signs in time, one of the obvious means he will reveal it to you is by just telling you that he loves you.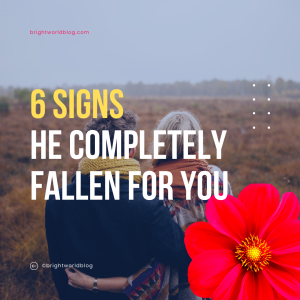 Well, I don't think this is even hard for most guys these days, with just a short period of time, you can even get as many of "I love you" as possible. So incase you don't know, hang onz they will definitely tell you.
Conclusion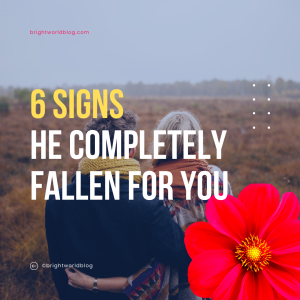 There are actually different signs you can expect when a guy fall for you, but then the above are just 6 among all.
Thanks for your time at BRIGHTWORLD.