How To Build A Successful Marriage – 6 STEPS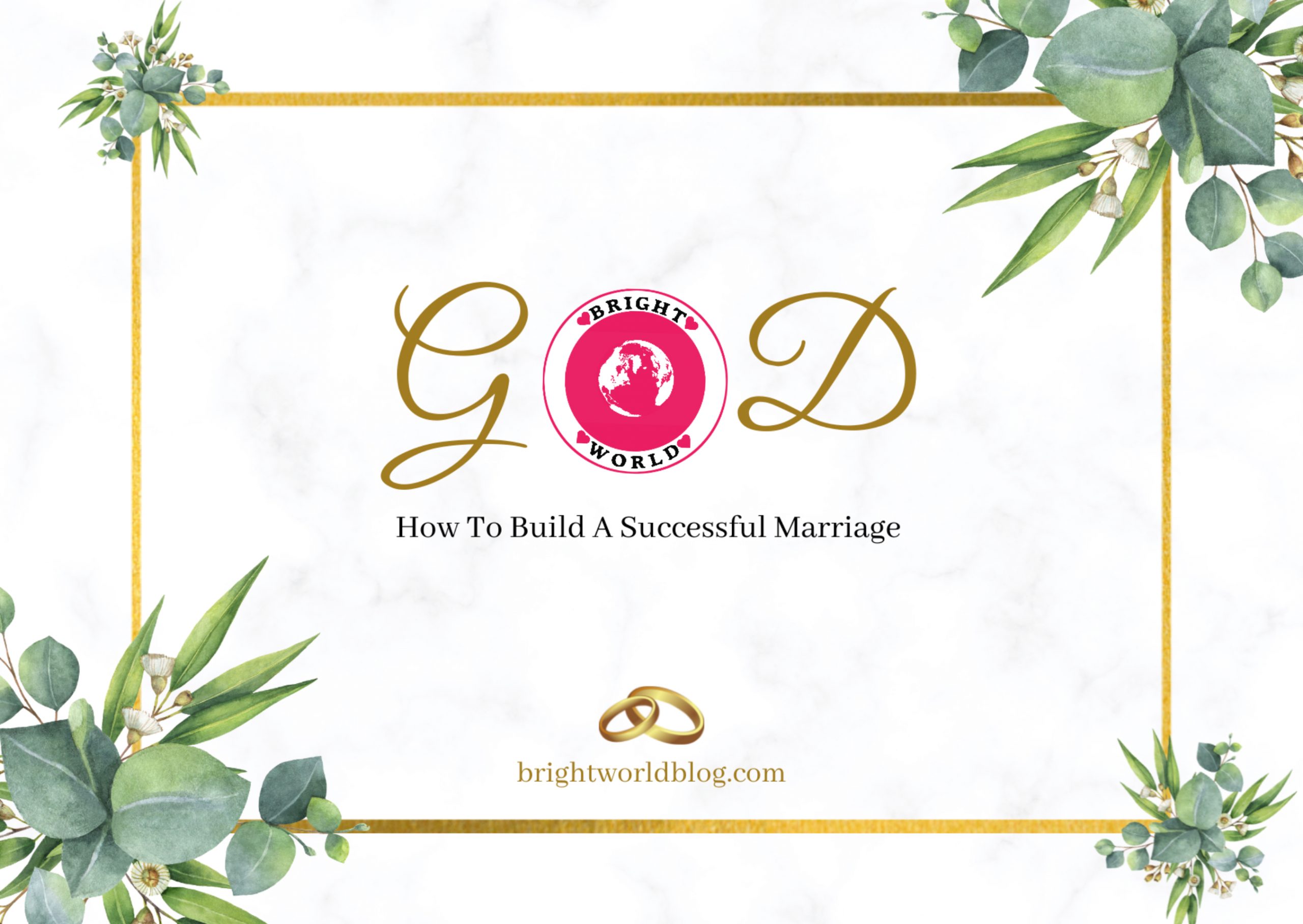 HOW CAN I BUILD A SUCCESSFUL MARRIAGE?
This must have been an active question running in the mind of some newly wedded couples as they may wish to have an everlasting married life with their partner. Though aside married people, some of us also wish and desire to have a fruitful and successful MARRIAGE in our lives, but then making this aim and wish come into reality becomes a hard task for us.
Yes this is definitely hard for us to keep in our world and society today which is why MARITAL PROBLEMS and DEVORCE has escalated to the level it is today. In a normal sense, no one wishes to have a fail marriage, a steady fight and qualms in his or her marital homes or even a DIVORCE, but then obeying the GOLDEN RULES TO KEEP YOUR MARRIAGE HEALTHY becomes absolute difficult and absent. Which is why DIVORCE is now taken politely.
But for the young and newly couples, the list below is a great way of building a successful marriage in the society. A marriage which can be admired by everyone, a marriage free from steady and regular problems and a marriage that will grant you the maximum PEACE OF MIND which everyone deserve especially in their matrimonial homes.
5 Ways Of Building A Successful Marriage
However, there are a lot of ways one can strategically build and have a Successful marriage, but below are few you can count in.
1: Don't Necessarily Follow The Modern Rules Of Marriage Or Societal Ideas:
Actually without sounding favoritism to anyone or any kind of moral decadence in the society, this is one of the attribution of failed marriage or divorce in our society today.
The point is everyone want, desire and wishes to have an everlasting married life with his or her partner, but then no one wants to change his or her own strategy which is why we are still colliding at the same spot.
We are still obeying some rules set by people who we don't know as a way of practicing marriage in the world or in our society.
There are some typical knowledge or rules the world have towards marriage, and these rules are what ruins our marriage but we are likely to fall into a doubt. We mustn't follow all this rules in our own matrimonial homes, to my understanding most of these rules are not meant compulsory for every married couple, but we just adopt it thinking they are the best, then they destroy our marriage without our knowledge.
Now some or most of you may be pondering in wonders over this rules that the society have which kills our marriage but yet no one wants to change it, but such rules can never be understood with mere reasoning, they may just be like "a way of life" for you, so you can't easily notice them.
A big example is how women is being treated in the society or in their matrimonial home over their act of childless issues which may not necessarily be their fault, yet their are being ill treated. This happens most especially when a woman doesn't give birth to any gender in consideration as the heir to the house or so. I guess marriages where this issues happens barely have or enjoy PEACE OF MIND.
Aside this act of childless issues in a marriage, this rules of limiting what one does, wears or goes after marriage is totally wrong and plays a major roles towards all the marital problems and divorces happening around.
I'm not in anyway insinuating that you should keep living your old negative lives after getting married, NO, but at times what we limit others from doing is actually where such person finds his or her happiness in. And this act of limiting each other from doing most of these things is being introduced to us by the society.
They said it is the way of living in marriage and you must to follow the rules to have a successful marriage, meanwhile the rules contributes a lot towards the issues we are having in our marriage.
Another big example to this rules practiced by the society which in turn affect us is this act of stopping one from wearing some clothes which most of us sees as the act of irresponsibility.
Again, I'm not in anyway insinuating that you should dress rascal or weird as you may be dressing before your marriage, but not in total limitation. For dressing, I think there should be a little limitation which should be placed on both gender, and not just on women alone, such limitation should be able to mark your act of responsibility and commitment in your marriage, but it shouldn't be much to avoid tempering with anyone's happiness or so.
Actually in life, if you want to win big, become successful and great, you have to think aside the box different from the way society is thinking. You have to do things different from the way society is doing, no one will force you to obey any rules, this can be marked as the act of BEING DIFFERENT FROM THE CROWD.
This implies in the aspect of marriage too, you don't Necessarily have to obey or follow the societal rules or ideas, to have a successful marriage, you can apply yours to have a perfect definition of the marriage you wish and desires for.
2: Do Home Chores Together With Your Partner:
This is another aspect of societal beliefs and it is quite unfortunately that some of these beliefs started from the days of our fore fathers when one of our parents (always the mothers) had to endure a lot in her matrimonial homes and do all kinds of house chores without receiving any help from her partner.
5 GOLDEN RULES TO KEEP YOUR MARRIAGE HEALTHY
This beliefs still exist in our society today which can be among the things causing problems to our various homes.
Though to some, this might not be a problem but we have to understand that for a successful and most especially peaceful marriage to be achieved, things has to be balanced equally to avoid getting one cheated or making one feel inferior in his or her matrimonial home.
Most of us believe that it is the work of a man to make money in the family while it is the work of a woman to make food and do all the home chores in the house without any single assist from the man, but to me it is a wrong idea. And this is why we keep fighting and having issues with our partners over irrelevant things in our homes.
To build a successful marriage that will grant you the maximum PEACE OF MIND you desire in your home, then you must learn to do chores together with your partner and not to relax in the parlor to watch football while leaving your wife in the kitchen to kill her self all in the name of cooking everything for you. Lol most of us can relate.
3: Make Important Plans And Decision With Your Partner:
Most at times we make plans and decision without the consultation of our partner simply because we have this "HEAD" and "TALE" ideas all in our head. We make decision without involving our partner which is likely to affect our marriage.
As you wishes and aspiring to build a successful and peaceful marriage, remember to always make important decisions and plans with your partner because it helps to achieve this aim. Don't involve "HEAD" and "TALE" ideas in your home, you are equal with your partner.
4: Create A Channel Of Happiness With Your Partner:
As a couple who wishes and desires to build a successful marriage with your partner, you both must learn to create a channel of happiness together because this is quite essential for the growth of your marriage.
Happiness is one of the keys of healthy lives, but we must know that happiness won't always be there in marriage as marriage is not a bed of roses, but full of thorns amd headache, lol.
So just as happiness won't always be there because it comes and go, you should learn to do things that can bring that happiness back in your marital lives. Learn to make each other happy because HAPPINESS contribute also to a healthy marriage.
as a couple, you mustn't be told on how you can bring this happiness in your home, you can apply which ever way you know that will work for you. But below is just a few tips you can add to your own knowledge
How To Create A Channel Of Happiness In Your Marriage.
Actually, there are several ways people can create this channel of happiness in their marriage, but get familiar with some few outline of HOW To CREATE A CHANNEL OF HAPPINESS IN YOUR MARRIAGE. Click and learn some ways you can achieve that.
5: Be Committed To Your Marriage:
Actually a lot of people don't really that the computer term "garbage in garbage out" is also applied in marriage as what you give is what you take.
The truth is that most of the marriages which everyone admires in the society gave their best towards building such level of love that bond them together. Though this process can be seen easy and simple, but it takes time to get to the target.
If you really wish to have successful marriage, then you need to show a great commitment towards your marriage and make it work. Marriage in other word can be seen as an investment which grows base on the number of commitment you put. This commitment should be mutual in order to get this result, it mustn't base on one side, both of you have to invest your time, your ideas, and everything you have towards achieving this result.
Commitment in your marriage plays a big role towards making your marriage successful and admirable by the people. Keep committed to your home and see the love become more stronger.
6: Honesty And Transparency:
This is a great key to this task, you have to be honest to your partner, be open to him or her and avoid holding any secret that can get your marriage in risk when such secret explode.
HOW TO SECURE YOUR PEACE OF MIND
Confide in your partner and build this love, Relationship and Marriage together, for the betterment of your future. Thanks.
NOTE: As this can be a great way of achieving a successful marriage with your partner, this is also applicable to those in a RELATIONSHIP world, you can also use the same means for a successful relationship with your partner which will definitely leads to marriage.
CONCLUSION
As said in the beginning, there are several ways one can build a successful marriage that is free from fight, problems and divorce, as one can go by his or her own self method that can work, but the above list are extra BUTTER you can add to your BREAD to make it more YUMMY, thanks.
Text Messages Freaky Cute Paragraphs For Him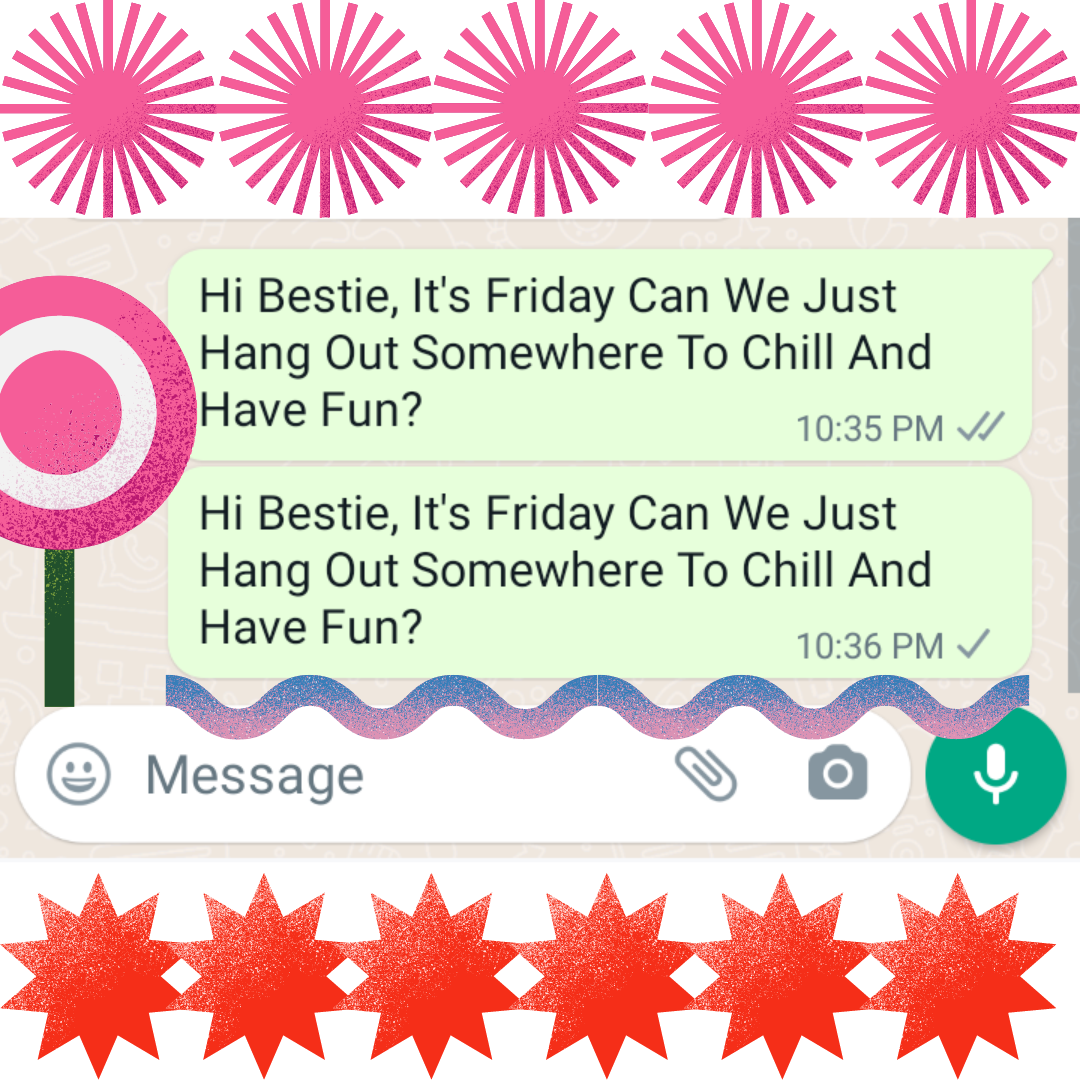 Text Messages Freaky Cute Paragraphs For Him
You wanna freaky him up?, then this "Text Messages Freaky Cute Paragraphs For Him" is rightly for you.
As youay know, gone are the days when all task concerning Relationship both toasting, proposing, accepting or even freaking are done by the men only. The society now embraces gender equality as some says what a man can do, a woman can do it even better. Hmm
But in what area do you think a woman can do better than men in Relationship?, Is there any side of it specifically made for any gender?, Is toasting made for the men alone at the first place?, I really don't think so. But the good thing is that the society has buckle up, the ladies now crush and toast their favourite boo, lol.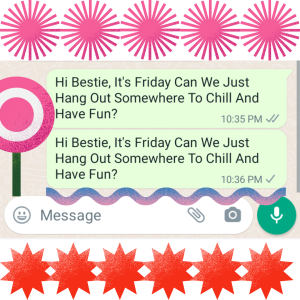 Good thing about this is that Amaka Won't be getting shy any longer to say Romantic things to Emeka who she is secretly crushing on, or feel shy trying to confess her Love for him. Even when some may think this is part of the moral decadence in the society, I strongly believe and support that men shouldn't be the only ones doing all this, from crushing to toasting and to proposing. If a lady has a feeling for anyone she should speak up.
But however, let's just take some few Text Messages Freaky Cute Paragraphs Amaka can learn in order to shoot a nice shot to Emeka.
Text Messages Freaky Cute Paragraphs For Him
1: Hi Bestie, It's Friday Can We Just Hang Out Somewhere To Chill And Have Fun
So I always hear people call bestie to wish them happy birthday or things related to that, even when some may have different name they call their best friends (whether male or female), but why not at times take it to another level with that bestie.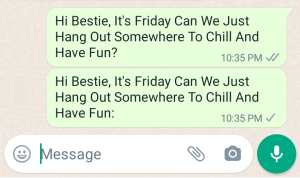 But wait, who is bestie?, Even when some may hang around with people who they are having crush on and call them different name from bestie, why not choke them some day with the above Text Messages Freaky Cute Paragraphs For Him?.
This might sound a little bit strange to him tho especially when you don't call him that name, but the outcome will definitely be positive.
So instead of waiting for anyone to notice you, toast you or ask you out for some freaky day or freaky date, why not kick that plan first?, At least you read that first, so take the lead first.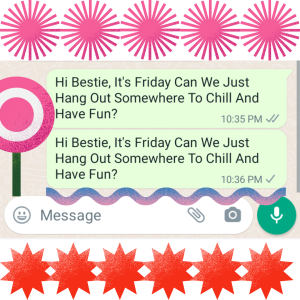 Call him or text him, give him this cute freaky paragraph and wait for the outcome, lol always be ready shaa.
2: Hi Bestie, I Was Wondering If You Can Stop By At My Place Since I'm Just Alone
Imagine opening your phone and the first message you could see is this, what will be your immediate action?, Especially when it coming from someone you like or kinda having a mutual feelings for each other. Your immediate action may even be like that of spider Man or "flash" in the movie who can just move from one location to the other within a seconds. So trying this out may not really be bad.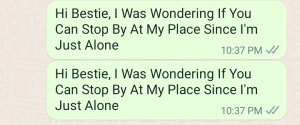 Open your phone, get into your messaging app and hit that Text Messages Freaky Cute Paragraphs For Him and see him react as you expect, you mustn't be a patient dog before you can find love, if love doesn't find you, then go find love. BRIGHT TOBIAS Says so.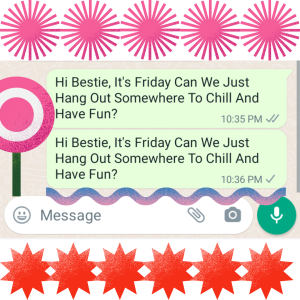 Conclusion
The above listed Text Messages Freaky Cute Paragraphs For Him are just few from many Text Messages Freaky Cute Paragraphs For Him and you can also formulate any freaky message and hit the send button, that love must happen. Bright Tobias says so.
Blooming Love Flowers For Your Lover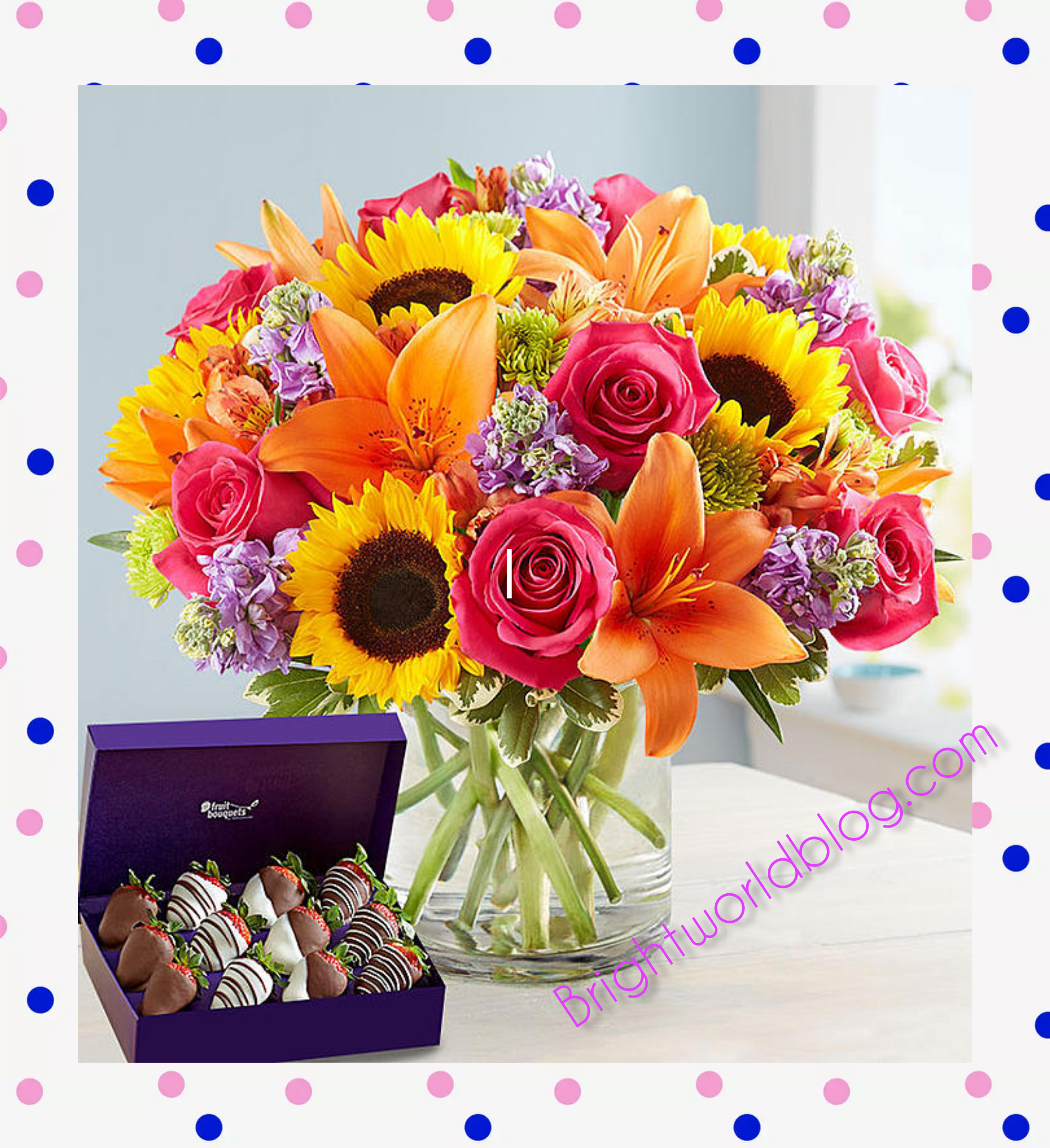 Blooming Love Flowers For Your Lover
Sometimes while in pursuit of love and affection, free and open communication can be said to be the best as a close mouth is a close destiny just as some religious folks always say, but then this doesn't apply always.
There are actually some communications that requires action over words coming from the mouth, and some of this communications can be found among admirers and lovers whose communication signs can be said to be displayed in a tactical and romantic way by just a presentation of blooming love flower.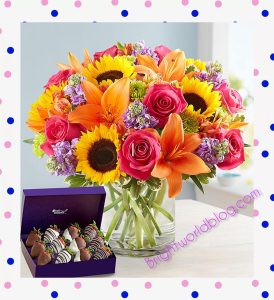 This entails that sometimes, instead of heading over to someone you may have been secretly crushing on or wanting to mingle with and start throwing out everything in your mind which at that moment may sound like a heavy bomb blast to the one you are communicating to, a presentation of blooming love flower to him or her can just help you out make the proper communication without seeing a reason to be shy.
Blooming love flowers are beautifully and specifically designed for special kind of people and for a special purpose. I don't really think anyone will be needing any further explanation from you when you hand them some of this blooming love flowers as it signifies love, attraction and affection.
Blooming Love Flowers For Your Lover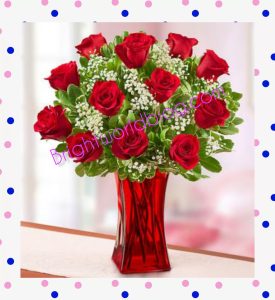 However, blooming love flowers can be a great gift anyone can offer to his or her partner as flowers signifies love and affection and continuity of unity and love.
Sometimes, buy some of this flowers and gift them to your partner, some people actually love getting flower gift from their partners during any love festive period like VALENTINE'S DAY, CHRISTMAS or during wedding or birthday celebration.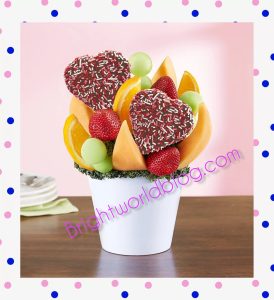 Although people have different choice of gift and choice of what they like and what they don't, but I don't really think it is everyone that want iPhones and other popular gift items currently in used. Some want to perceive that beautiful and romantic scent coming from booming love flowers to reassure you of love and unity.
Below are some of the viral blooming love flowers you can actually get for your crush, partner or lover. Or to that special one who has always been with you and stood by your side, blooming love flowers can be so great for them.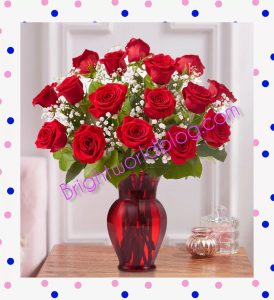 Mind you, you mustn't be waiting until you have the huge amount for the latest iPhone before you can do the needful, you mustn't be waiting until you bring the sky down to him or her before you can ignite the fire of love in your RELATIONSHIP or MARRIAGE. Blooming love flowers can help you do that at lesser words and stand more UNIQUE and attractive, so why not give it a try.
5 Things You Can Get For Your Partner On Valentine's Day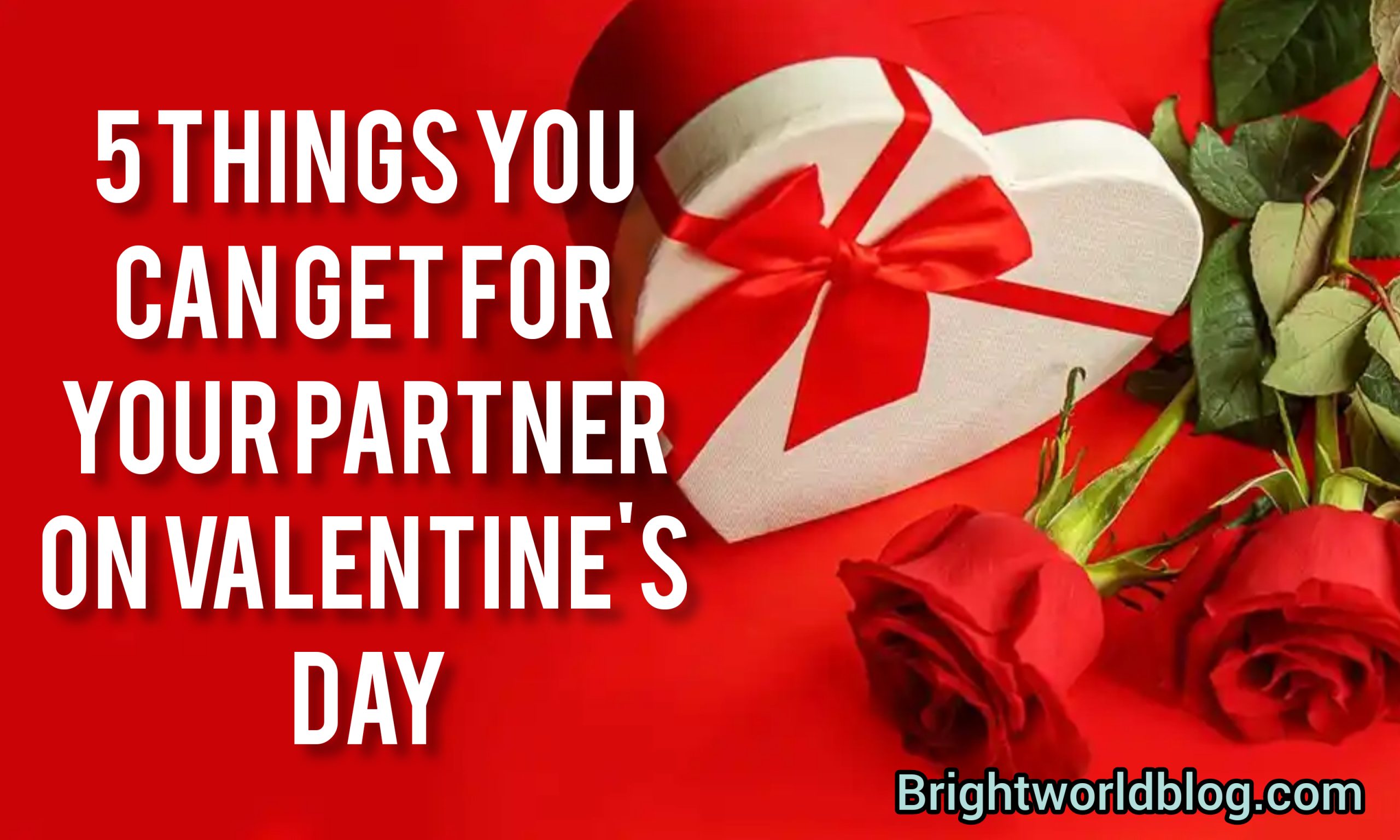 5 Things You Can Get For Your Partner On Valentine's Day
So just as the Christmas season has gradually ended thereby leaving everyone in anticipation of the upcoming Valentine's day which holds every 14th of February in a year, what special would this day be for you and your partner?
Valentine's day as the teaching is best understood and explained, is a day for showing LOVE. There's absolutely no specific type of love mentioned here or tagged with the Valentine's day, but just LOVE and love alone.
This however, mean that this day is a special day for showing any kind of love you can ever think of. Be it showing love to one who you haven't been kind to for a very long period of time, going out in the street to do some random giveaway for the homeless and orphanage, or even going on a romantic date with your partner to make them feel special, love and appreciated and getting some nice and beautiful gifts for them also. It all based on the area you are able to touch, what really matters is that you show love.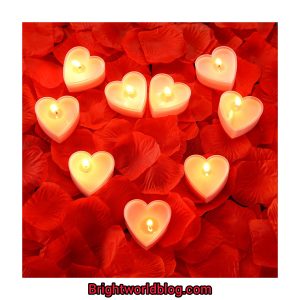 However, we are taking the romantic lane aspect of the "Valentine's Day". That is, we are more concern about the love aspect of partners who got into RELATIONSHIP for a common goal and aim.
It is in a day like this that you are meant to do something beautiful an go extra mile to spark and sharpen the love more as to keep the love flowing like a deep oceon.
How Can You Make Your Love Flow Like A Deep Oceon?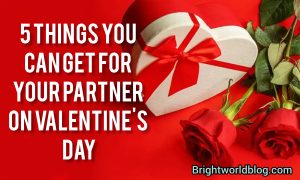 You may ask, how can one keep the love flowing like a deep oceon, well even when that may sound like a big grammar or musical rhyming words, it doesn't make it unrealistic. But you can achieve that by doing those little things that you may think that doesn't matter in your Relationship.
As we all know, Relationship is truly a beautiful thing and can be more beautiful adding with sweetness when you meet the right one for you. But however, the initial stage of every relationship is always beautiful and taste so much juicy, but the later days of it can also taste sweet or taste sour based on how you are able to make things up.
The later days is sweet based on how you are able to continue doing those minor minor and little little things you were doing when you both started newly or when you first meet him or her.
I guess when you both met in the shopping mall or somewhere else and exchange contact, you always call him or her at night to ask of how his or her day went, and you won't let 14th of February slide by without getting flower or nice things to him or her. So now you both have spent months or years together, why do you want to be reminded about the 14th of February?.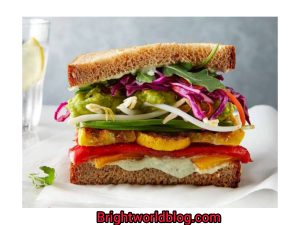 Well forgetting it is just like forgetting your duty as a guy or as a lady, unless the financial aid isn't right there at the moment, by so it can be more understandable than having the mentality that such things isn't important any longer, Because it is.
5 Things You Can Get For Your Partner On Valentine's Day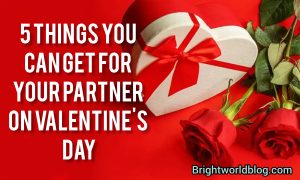 So for those still sparkling in their relationship and their love still flowing like a deep oceon, here are 5 Things You Can Get For Your Partner On Valentine's Day to put that smiling face on his or her face.
1: Flower:
Sometimes some people underrate a gift of flower as they doesn't see it valuable, eatable or usable, but there is a reason flowers are always used in occasions that involves two partners, even in marriage ceremonies, flowers are greatly in present not just for beautification alone, but to add some romantic vibe or scene to the ceremony.
Even some people that do go on a date, they would want somewhere covered by beautiful flowers as to bring that romantic scene needed in their lives, so if flowers can be chosen over valuable and eatable items, why do you still think that getting them for your partner isn't a good one?.
Dear, buy some flowers, and send it to your partner on the 14th to see the smile on their face. Not everyone is ready for valuable items as you may call it or money as many may desire, some just want that Red Rosy flowers to hold onto and say sweet things to you…
So add it to your budget, BRIGHT says so.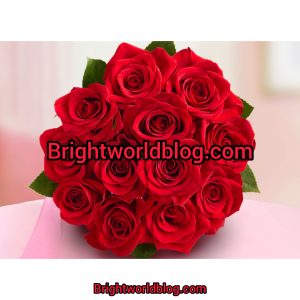 2: Necklace, Chain Or Bracelet:
Sometimes while we plan for bigger surprises for our partners and get those plans failed and abandon as a result of financial instability and it's relating challenges, thereby leaving our duties unfulfilled, we may end up shooting ourselves by the leg especially when our cakes get taken away and consumed by another who provides those little and minor things we see as nothing.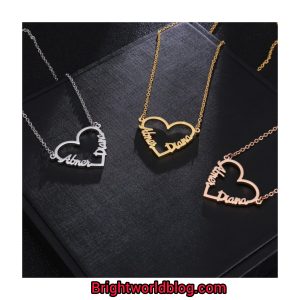 This isn't to say that bigger surprises aren't allowed or it's bad, no, but it is important to know your level and never hang your cap where you can't possibly get it down easily.
Consider getting a Necklace, Chain or bracelet for your partner and watch as that smile gushes out.
Some goes for customize necklace, chain or bracelet, but while the enough finance isn't there to get your partner name written on the necklace, chain or bracelet, you can go for your reach.
However, as one who get such gift from your partner, expect less and appreciate more. The future hold something beautiful on the way, do not mount pressure simply because you aren't given what you expect or want.
Better days ahead as they say, don't you hope so?.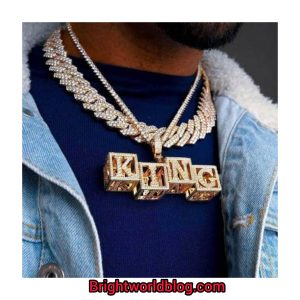 3: Clothes:
During the months or years of being with your partner, you may have known and seen the type of clothes your partner want and craves for, you can decide to launch it that day and gift them to your partner.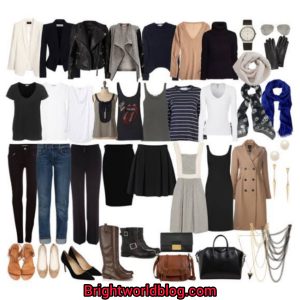 It mustn't be something expensive though, just as you can afford. Be it singlet, bossers, pant or a beautiful out fit that can make that your partner jump over you and wanting to ride you like the horse of the house, lol, get them for your partner.
4: Food:
So while staying, enjoying and also sleeping with your partner under the same roof, you can't possibly deny the fact that there are special dishes or even foreign snacks your partner want which most at times isn't prepared at home or within the environment. You can decide to order for it and become the newest Santa Claus to your partner.
Something like Pizza can be a good choice, but depends on you tho.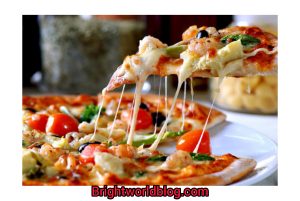 5: ShopRite:
So if you don't see the above four list attractive or not really your choice, then you both can go to ShopRite to eat and drink to stupor, have fun and visit other fun places like swimming and create a beautiful memories together.
This won't just make the RELATIONSHIP flows like a deep oceon as I said in the beginning but it will also get you both drown. That is, it will lead you both from Relationship to engagement and finally MARRIED… That's just what a little act of kind can do. It goes a long way to define the future, so take every 14th of February so serious and act cheerfully to your partner, thanks.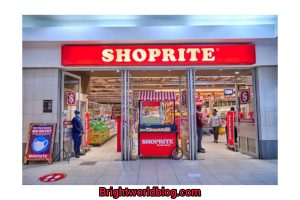 Important Notice:
The above words, advise or article isn't a gender based advise as there is absolutely no particular gender targeted when making this contents, it's a beautiful advise for the both gender.
NOTE:
Please note that getting a Valentine's day gift to your partner doesn't mean your partner is still a child or acting childish, because many have this ill thinking that it is only the kids that does Valentine's day, while the matured ones or adults doesn't.
Well you can think whatever you want, but just as doing those childish act (as some call it) makes your Relationship last longer and improve the love your partner has for you, don't you think that those childish act should be embraced over the matured acts?.
Best Of LUCK to your RELATIONSHIP.